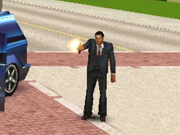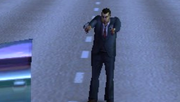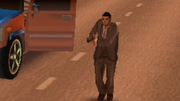 The Kiddush Club is a gang features in Gangstar: Miami Vindication.
Description
The gang is led by Herman Kaye. According to Betty they "go all the way back to Lansky" and are the most powerful gang of Miami. There are three variants of the gang: one simply wielding a handgun, another wielding dual handguns, and a third wielding a shotgun. They are arguably allied with the cops of Miami, since in gameplay mode, if you shoot at cops and the gangs are around, they will take the cops' side.
The gang is involved in a massive gangs war with the Vega Gang.
Community content is available under
CC-BY-SA
unless otherwise noted.