Description
The Tawny 40o (also known as the Tawny), is a 4-door sedan featured in Gangstar West Coast Hustle, Gangstar Miami Vindication, Urban Crime, Gangstar Vegas and Gangstar New Orleans.
Appearance
The Tawny 40o in Gangstar West Coast Hustle resembled a Ford Crown Victoria, which has good speed but bad handling. In Gangstar Miami Vindication and Urban Crime, it retains its performance, but it resembled a Third Generation Volkswagen Jetta. Finally in Gangstar Vegas, it resembles a 1999 Toyota Camry and costs 65,300 to buy and can drive at an impressive 159 kmph which is Around 100 mph. And while it comes in many colors its stock color is green.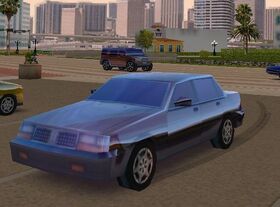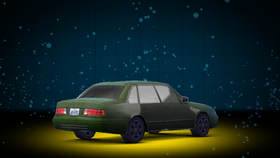 Trivia
In GV, the red Tawny is seen only to be used by small criminals with hoodies in every parts of Vegas except the Desert, North Vegas and the Strip. The W5-GSTR, Mikmaq, Peccary & Tawny 40o Are Considered As An Gang Cars.
License plate (in GV) read "JASE891".
Community content is available under
CC-BY-SA
unless otherwise noted.