Description
The Thornback is a 2-door sport coupe and grand tourer that appear in Gangstar Vegas and Gangstar New Orleans.
The Thornback can perform very well corners and like the Galloppino and the Störer, it have a fast acceleration and a high top speed but a very low resistance
Paintjobs avaible are Red, Pearl White, Green and Blue but can be more various when Level 2 and Level 3.
Thornback has new model with the Kearsarge LS, in the Gangstar Vegas Update 30.
It usually spawn in North Vegas and the Strip (it never spawn outside of theses two districts), like the Hi Roller, Mikmak, Störer, Galloppino, Bullhead, & Yamakasi (except the Kearsage LS, W5 GSTR, Taxi, Scundrel and Ambulance which can spawn in every districts of Vegas).
Variants
Trivia
It is possible that it is made by Malice since it's also based on a Chevrolet like the Peccary (but being a Corvette C6 ZR1) but there is no actual proof.
It's the third sport car that spawn in North Vegas and the Strip After Störer & Gallopino (not counting the Kearsage LS which is a sedan but still being in the sport cars category).
The body take a heavy inspiration from the 2009 Chevrolet Corvette C6 ZR1 (see the first trivia above) and few elements from the Dodge Viper SRT-10 (Front).
The Body got remodeled to be more round and less blocky. It Appears To Resembles Its Successor, Chevrolet Corvette ZR1 C7.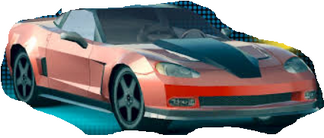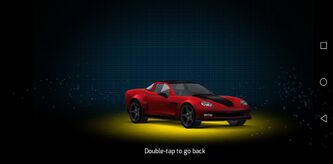 Community content is available under
CC-BY-SA
unless otherwise noted.